Over the weekend of December 8-10, Aereo was represented at the Level 6-10 Provincial Qualifier in Burlington by 4 gymnasts.
Sarah Smith and Ava McKnight competed in the Level 6 age 11 category. Sarah finished 8th on Vault, Bars and Floor, 7th on Beam and 6th in the All Around. Ava was 5th on Vault and Floor and just missed the podium with a 9th place All Around finish.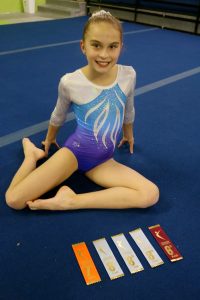 Sydney Bisci competed in the Level 6 age 14 category and was awarded an 8th place finish for her Beam routine.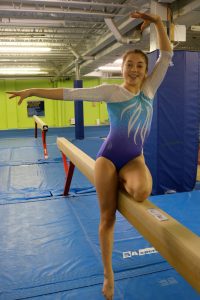 Faith Ruber competed in the Level 8 age 14 category placed 4th on Vault, 7th on Floor and won the Bronze medal for her Beam routine. Faith was 8th All Around.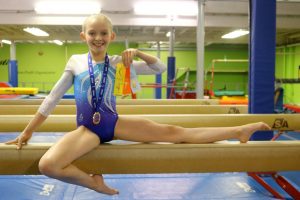 The girls will compete in their second Provincial Qualifier in Milton in January. They will compete in a total of 4 Qualifiers between December and March and get to use their top 2 All Around scores to create their season average. Their season average will determine if they qualify to the Provincial Championships in April.
Level 6 & 8s Start Season in Burlington