Congratulations to Greta who capped off her Provincial Level 8 season at the Ontario Provincial Championships in Windsor April 6th.
The highlight of Greta's performance came on Bars where she finished on the podium in fifth place with a score of 9.166. Greta also finished 13th All Around in a field of 21 competitors.
Congratulations on a great season Greta !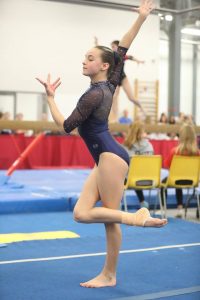 Robinson finishes on Podium in Windsor