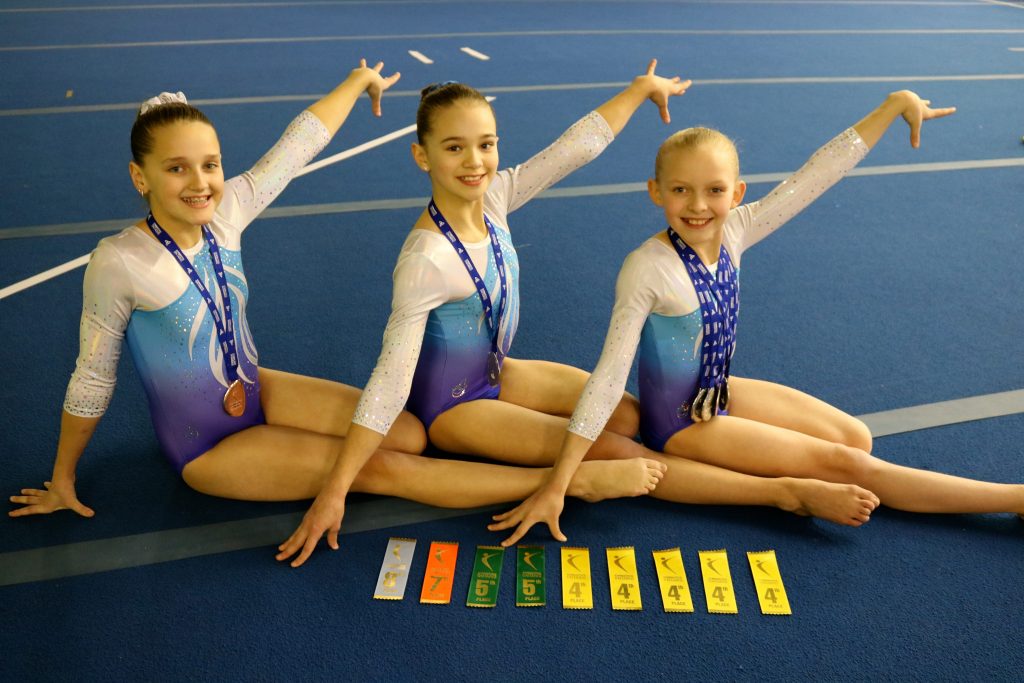 The Provincial Level 6 and 7s brought home medals from their 3rd Qualifier in Milton February 11-12. Pictured above are Emma (Level 6 age 12), Ava (Level 7 age 12) and Faith (Level 7 age 13). All 3 of our girls hit 4 events and earned scores that will help raise their season average in qualification to the Provincial Championships this April.
The full results are as follows:
Emma: 3rd on Vault, 5th on Bars, 7th on Beam, 8th on Floor and 5th All Around
Ava: 4th on Vault, 4th on Bars, 4th on Beam, 4th on Floor and 2nd All Around
Faith: 4th on Vault, 2nd on Bars, 2nd on Beam, 2nd on Floor and 2nd All Around
The girls compete at their final Qualifier at Ridley College February 17-19.